Former Congressman Patrick Kennedy knows well the damage that can come from harboring family secrets about mental illness and addiction.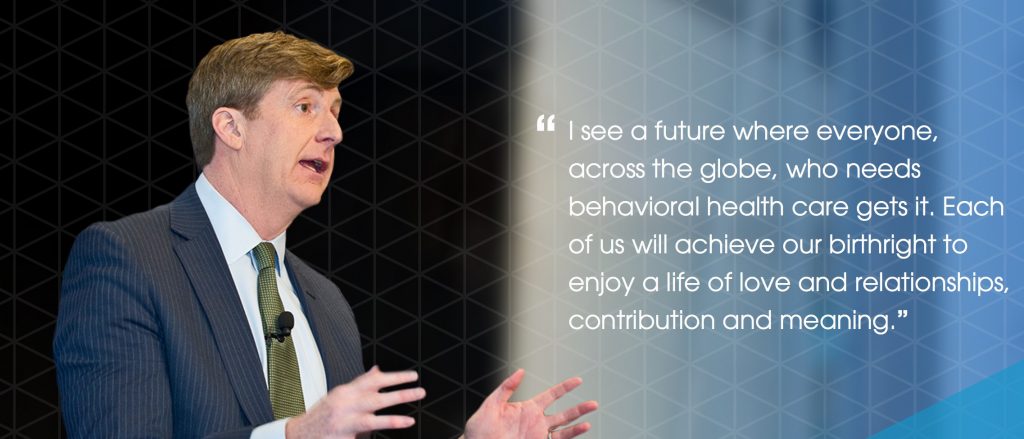 Son of the late Sen. Ted Kennedy and his first wife, Joan; nephew of President John F. Kennedy and former U.S. Sen. Robert Kennedy, Patrick Kennedy grew up to embrace his own calling into public service. After serving 16 years in the U.S. House of Representatives and leaving office in 2011, he is now dedicating his life to improving the lives of people around the world who experience mental illness, addiction and other brain diseases.
Mr. Kennedy is pushing for full enforcement of the Mental Health Parity and Addiction Equity Act of 2008. He was the lead sponsor of this groundbreaking legislation, which President George W. Bush signed into law. The Parity Act gives tens of millions of Americans previously denied access to mental healthcare by requiring that insurance companies treat mental illness and addiction as they do other illnesses of the body, such as cancer and diabetes. You can learn more about these efforts — and support them — by visiting The Kennedy Forum online.
Mr. Kennedy is also advocating for more funding for brain research, which he calls "The next great frontier in medicine." You can learn more about those efforts from a nonprofit organization he co-founded OneMind.org.
Mr. Kennedy is also fighting against efforts to expand marijuana legalization. He co-founded and serves as an honorary advisor to Smart Approaches to Marijuana, a nonprofit, nonpartisan policy group that promotes strong public health and safety — and invites young people to get involved in its work worldwide.
Mr. Kennedy's own problems with mental illness and substance addiction are well documented. He has bipolar disorder and is in substance recovery — and as he speaks to public groups across the country, he often jokes that "addiction doesn't just run in my family; it gallops." He shares his story in The New York Times bestseller, A Common Struggle: A Personal Journey Through the Past and Future of Mental Illness and Addiction to break what he calls his family's "code of silence" and the "wall of stigma and shame that surrounds all families struggling with mental illness and addiction."
Mr. Kennedy also intends for the book to provide a blueprint that he hopes will inspire other Americans — especially youth — to help transform the United States' mental health system.